4 Easy Ways To Reinvent A Homes Decor In Palm Springs
Nestled within vast expanses of desert, Palm Springs is a city designed for escape. It blends together a fine mixture of old Hollywood with desert modernity.
If you live in the area, you know that home décor essentially sets the stage by which people view your home and your story. Palm Springs décor is focused on creating a glamorous setting to which you could imagine the old Hollywood escaping to sip their martinis and have a calming smoke away from their throngs of adoring fans. As such, there is an interesting blend of retro designs with desert themes. We're talking clean-cut home décor with splashes of color that give your space that 70s style feel.
Let's take a look at the top four ways to reinvent your own home décor to reflect this look:
Use Plenty Rich Colors and Understated Pastels
The ruggedness of the desert and the glamour of retro-modern blend together in Palm Springs décor, creating a mix of rich colors and understated pastels. We're talking warm and sandy browns, darker golds, and burnt reds. Offset these with muted peaches, greens, and burnt oranges and you're on your way to create a retro paradise.
Paint the main walls of your space white, and accessorize with any colors that make you think of the sunset spreading over the horizon on a summer evening. Wall hangings, stencil patterns, block screens, and decorative glass vases can all help add to this theme.
Think Back to the 70s
Palm Springs styling has a 70s-mod feel with its clean architecture and great use of space. When your home can use a bit of jazzing up, go for clean-cut, square 60s and 70s style furniture mixed in with retro patterned fabrics. Choose brightly colored cushions on sleek, 3-seater couches to accentuate your retro-model feel, and take the 70s-mod theme a bit further with an oval glass coffee table.
All-white kitchens are quite popular, and can be offset with glass tiling that reflects the splashes of color around the room. Take it up a notch by swapping out regular glass tiling for colored glass tiles to create a desert-themed design on your wall. Neutral tile is great, but bright colors and patterns can make your space completely unique.
Brass is great as both new and vintage pieces, and really add to the Palm Springs décor. The possibilities are endless, really, but some places to start include: Pineapples, horse shoes, door knockers, vases, and bottle openers.
Ovals and chevrons are key patterns here, and come in such a multitude of color combinations that you can really take your home décor in any direction that suits you. Stick to the rich statement colors offset by subtle undertones, and bring the Palm Springs community feel into your home.
Remember, the vibe of your Palm Springs home should be artsy and fresh. Add a bit of boho-chic by showcasing a personal art gallery in your foyer. Create a mix of smaller canvases with dark, rich colors and pair them with oversize, muted pastel paintings to really complete the look.
Finally, don't forget the macramé. Palm Springs has both desert and beach feels to it, and macramé encompasses both. It's the perfect accessory for the home, and there are tons of different ways to add it. From wall hangings to doorway beads, there are hundreds of décor options.
Remember: Plants are a Key Accessory

Palm Springs is a desert community, and decorating with greenery around your home will add to that aesthetic.
Cacti, dry grasses, succulents, and any type of palms are all perfect choices. Consider using a silver ceramic container for a bit of that retro-modern feel.
Add Screen Blocks Out Front
With a nod to the original architectural trends of the area, add different screen blocks. These can be metal grilles or wood louvers. Screen blocks have been referred to by several names – breeze block, grille block, vented block, etc. – but Palm Springs is known for having nearly 60 of these patterns within its reaches.
Some patterns are used more than others, such as the champagne bubble block, the concentric patterns, the eight-pointed starts, diamonds, and the fleur-de-list. Have one installed at the front of your home for a bit of exotic desert décor that truly pulls together the romantic feel of the desert paradise that is Palm Springs.
This Blog courtesy of Will Cook, Will Cook Group, Palm Springs, CA
© 2016 Will Cook Group. All Rights Reserved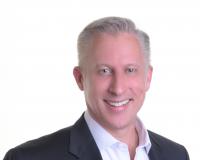 Ranked in the top 1% of all agents valley wide and named one of the Palm Springs Life Top Realtors for 2019, 2020, and 2021; Will is an Associate Broker/Team Leader of the WILL COOK GROUP with Keller ....