Modernism Week 2015 In Palm Springs Starts February 12
Modernism Week officially kicks off this week in Palm Springs! From the Sunnylands Tour of the Annenberg Estate (in Rancho Mirage) to Donald Wexler's Twin Palm Springs Homes Tour, check out all the events available from February 12-22 by clicking HERE .
This is one of the most attended Modernism Events in the nation. There will be plenty of examples of well known local Modernist Architects like: Donald Wexler, William Krisel, Albert Frey, William Cody, Hugh Kaptur, Stan Sackley, and the Alexander Company.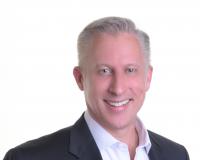 Ranked in the top 1% of all agents valley wide and named one of the Palm Springs Life Top Realtors for 2019, 2020, and 2021; Will is an Associate Broker/Team Leader of the WILL COOK GROUP with Keller ....