Mortgage Rates Still Dropping Hit New Lows
Fixed mortgage rates inched down again for the fourth consecutive week, bringing them to new lows in early 2015.
Averaging 3.63%, the 30-year fixed-rate mortgage is at its lowest level since the week ending May 23, 2013, according to the latest survey from mortgage buyer Freddie Mac.
Last week at this time, the 30-year fixed-rate mortgage averaged 3.66%. A year ago, it was trending at 4.39%.
"I don't think there will be much upward pressure on rates next week and doubt they will drop much lower than where they are at now," said Polyana da Costa, senior mortgage reporter at Bankrate.com, which surveys experts in the mortgage industry to see if they believe mortgage rates will rise, fall, or remain relatively unchanged.
The low rates have led to a surge in mortgage applications recently. Mortgage application volume jumped 14.2% over the last week, according to the Mortgage Bankers Association (MBA). Total volume is now 41% higher than it was one year ago, and it's driven entirely by refinances, the MBA says.
Applications to refinance increased by 22% week-over-week––up 63% from a year ago.
The average rate on a 15-year fixed mortgage also registered a drop, to 2.93% from 2.98% last week. A year ago, it averaged 3.44%, according to Freddie Mac.
Averages for the two most popular hybrid adjustable-rate mortgages were mixed. The five-year ARM dropped from 2.90% to 2.83% week-over-week. The one-year ARM held steady at 2.37%.
In the latest Mortgage Rate Trend Index, 59% of the panelists polled think rates will remain relatively unchanged, while 33% predict rates will decrease.
"Due to the lack of big economic news this week and the fact that last Friday (Jan. 16) saw a jump in mortgage rates, I expect the market to correct itself," said Shashank Shekhar, CEO of Arcus Lending in San Jose, CA. "The rates will mostly remain flat but should go down by a small margin."
Originally appeared on Realtor.com, by Rachel Stultz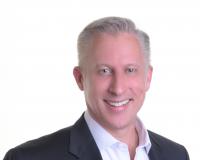 Ranked in the top 1% of all agents valley wide and named one of the Palm Springs Life Top Realtors for 2019, 2020, and 2021; Will is an Associate Broker/Team Leader of the WILL COOK GROUP with Keller ....