Nations Largest Ocean Desalination Plant Slated To Be Activated In 2016 In San Diego
CARLSBAD -- On sunny afternoons, this stretch of beach 35 miles north of San Diego offers a classic So uthern California backdrop: joggers, palm trees and surfers, flanked by waves rolling in and pelicans soaring overhead.
But just across the road, another scene, unlike any other in the state's history, is playing out: More than 300 construction workers are digging trenches and assembling a vast network of pipes, tanks and high-tech equipment as three massive yellow cranes labor nearby.

The crews are building what boosters say represents California's best hope for a drought-proof water supply: the largest ocean desalination plant in the Western Hemisphere. The $1 billion project will provide 50 million gallons of drinking water a day for San Diego County when it opens in 2016. Read the Full Story

Source: San Jose Mercury News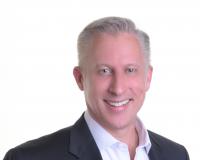 Ranked in the top 1% of all agents valley wide and named one of the Palm Springs Life Top Realtors for 2019, 2020, and 2021; Will is an Associate Broker/Team Leader of the WILL COOK GROUP with Keller ....