The 5 Major Selling Points Of Southern California Homes
The property values in various areas of Southern California may have continued to steadily increase over the years, but the homes in the Palm Springs area have continued to remain affordable. It costs more for buyers to live in L.A. or San Diego, which means you can still get plenty of home for your money in Palm Springs.
Make sure the interested buyers are coming to you, rather than the house down the block, by focusing on these five major selling points:
The Exterior

It sounds a bit trite, but the exterior is the literal face of your home. Just like people have a mere seven seconds to make a solid first impression on someone, your home has to look appealing that that first glance. In fact, the appeal – also called "curb appeal" – makes up about 70% of the buyer's decision.
The focus on a Southern California home, especially one in the Palm Springs area, is the appearance of its front door. It may seem weird, but it's actually one of the main selling points. In this area, brightly-colored doors with high-quality moldings can make all the difference.
Additionally, a nice front door should be coupled with a well-kept front yard. Driveways should be tiled or paved, with tiled walkways offsetting the greenery around them. Cacti, tall grasses, palms, and succulents add to the aesthetics of the Palm Springs area homes.
If your home has a screen block out front, make sure it's cleaned and in top-notch condition. Paint it white or retro-modern color that compliments the desert-modern aesthetics of the area. There are numerous types of patterns that work a screen block, but make sure yours is in the best condition possible. No chipping paint, rusty parts, cracks, or dents.
The Kitchen

The kitchen and dining area is where the family gathers together. People spend a lot of time making memories in the kitchen area, and it needs to feel like home.
Maintain the retro-modern feel with newer appliances, cabinets, countertops, and flooring. All-white kitchens with stainless steel appliances is a popular theme, and can be offset with splashes of colored tiles and accessories.
This area has a sense of paradise to it, so home buyers will want a kitchen/dining area to be airy and bright with lots of natural light. It needs to be inviting and familiar enough for daily life, but glamorous enough to be acceptable for special occasions. When you go to a house party, you generally hang out in the kitchen for a lot of the time. Make sure your buyers can picture hanging around the kitchen, laughing with their friends while the drinks flow freely.
Master Bedroom

It's probably not going to come as a surprise that one of the major selling points of a home is the master bedroom. The bedroom should be a paradise they can escape to after a long day of work, yet romantic enough to share with their significant other. It has to be serene, yet still inviting. They have to be happy where they are, and have that sense of desert paradise when they close their eyes at night and again when they open them.
Repaint your ceilings white, but make sure you opt for one with a fresh tone. You want the room to feel airy and modern, but not sterile.
Swap out your curtains for something airy and sheer. Chiffon will do the trick of opening up the room, and letting in more of that desert sunlight.
When preparing your home for buyers, choose rich colors set off by pastels. Pick furniture in sandy browns or some neutral colors, but then have accent pieces in bright hues or muted pastels.
Desert homes should feel like it's always summer, so have a white bedspread with pink, mint, blue, or seafoam cushions. Add a vase in a primary color on a glass nightstand, and put some tall decorative grasses in it for that rustic feel.
Bathroom

With a lot of desert homes, many homeowners opt for a beach-themed bathroom. While that may seem like a fantastic idea, it's commonplace and will not help your bathroom stand out amongst the other sellers.
Instead, focus on having updated styling in neutral colors. Homes in this area can definitely get hot during the Summer months, so you want a space that always feels open and isn't stuffy.
Energy Efficiency

Homeowners in Southern California, especially around the Palm Springs area, deal with expensive energy bills come those hotter months. This is why energy efficiency is one of the most important selling points when putting your house on the market.
Make sure everything is as "green" as possible, from the color of the roof (lighter colors are better than dark shingles) to the type of insulation within the walls and ceilings. Consult with your local HVAC specialist to ensure buyers won't be worried about their utility bills once the temperatures start to rise.
This Blog courtesy of Will Cook, Will Cook Group, Palm Springs, CA
© 2016 Will Cook Group. All Rights Reserved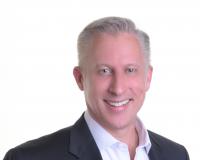 Ranked in the top 1% of all agents valley wide and named one of the Palm Springs Life Top Realtors for 2019, 2020, and 2021; Will is an Associate Broker/Team Leader of the WILL COOK GROUP with Keller ....