The Palm Springs Architectural Trends You Need To Know About
Sprawling through Southern California, just two hours outside of L.A. and San Diego, is the city that has been the main source of style inspiration for over fifty years. That style capital is Palm Springs, a resort city that has become a design wonder that continues to influence trends throughout the country. With its serene desert setting and unique architecture, there really isn't any place quite like Palm Springs.
Desert Modern

Palm Springs is the home of mid-century modern architecture for the entire country. Since the 1920s, architects of this style have focused on designing sleek, modern buildings that pull inspiration from the desert environment in which they are nestled. The dramatic geographic location lends itself to the design aesthetic that is now referred to as Desert Modernism.
Known for its abundant use of glass, clean lines, blend of natural and manufactured materials, and indoor/outdoor spaces, Desert Modernism evokes the feeling of old Hollywood glamour in an elegantly informal fashion. This style is characterized by flat planes, large glass windows, and open space. Used in both residential and commercial buildings, Palm Springs architectural trends are all about simplicity and integration with nature.
Characteristics of Desert Modernism

Flat planes are highly abundant in Palm Springs architecture. Buildings tend to feature rigorous lines, geometric shapes, and crisp color palettes. While flat roofs are the norm, many modern ranch-style houses have gable roofs that add to the picturesque nature of the city.
Large windows are pretty much everywhere, since this style relies on an extensive use of glass. Sliding-glass doors and expansive glass panes allow rooms to be illuminated with natural light from different angles. Not only does this add to the feel of a serene desert paradise, but it also filters in the rich colors of the sunset in the evenings. The large windows play on the integration of nature, allowing the people inside to feel like they are truly part of the desert environment around them.
Different depths of space are everywhere. Many homes have small steps between the rooms, creating a split-level feel. There are often partial walls, or even cabinets of varying heights – all of which create the feeling of change in elevation. Palm Springs architecture is never predictable.
Integration with nature plays a big role in Palm Springs architectural trends, as previously mentioned. Most rooms have multiple outdoor views, or multiple access points. This allows for the residents to feel less separated from nature, and encourages an appreciation of the desert that lies just outside their door.
A Desert Paradise

All of these style characteristics come together seamlessly to create a simple, yet unarguably elegant city. Unique in its own right, the desert paradise that is Palm Springs allows residents to feel like they are living in a summer resort year-round.

This Blog courtesy of Will Cook, Will Cook Group, Palm Springs, CA
© 2016 Will Cook Group. All Rights Reserved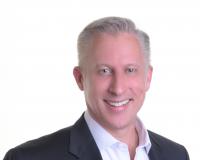 Ranked in the top 1% of all agents valley wide and named one of the Palm Springs Life Top Realtors for 2019, 2020, and 2021; Will is an Associate Broker/Team Leader of the WILL COOK GROUP with Keller ....