Three Big Things Buyers Look For In A Home
You have more controlin pleasing buyers than you may think. Before putting your home on the market, make sure to remember the three things buyers most often look for.
Today, I'd like to discuss three major items homebuyers are looking for during their search.

If you are a seller, you have a lot more control pleasing buyers than you may think—so go into the process with an understanding of what buyers tend to look for. This knowledge will help you find success in today's market.
Currently, there are three main things buyers tend to look for: curb appeal, space, and updates.

THERE ARE THREE MAIN THINGS BUYERS TEND TO LOOK FOR: CURB APPEAL, SPACE, AND UPDATES.
First, let's talk about curb appeal. A first impression can only be made once, and the same goes about making a good one. Buyers should be excited about your home at first sight. Start by making sure your driveway and sidewalks are swept. Additionally, consider power washing the front of your home for an extra touch. Clean windows and tidy landscaping are also a must.
You will also want to replace any outdated porch lights or front door hardware that could date your home's appearance. The appeal of your front door is critical. Consider painting it a fresh, modern color to give your home an updated look.
The second big item buyers look for is space. In fact, space is a key factor in why many people move in the first place. Before showing buyers the interior of your home, be sure to declutter. Rent out a storage space for anything taking up extra space. A buyer should be able to imagine themselves living in your home. Even in cases where people are downsizing, a clear, open space will be more attractive.
Finally, don't forget to update things around the house. Cabinet pulls, fixtures, appliances, and certain finishes should be replaced. Giving the rooms in your home a fresh coat of paint will also make a big difference. Neutral, yet modern colors will be your best choice. Buyers may not be expecting a mansion, but they are expecting you to have pride in your property.
If you have any other questions or would like more information, feel free to give me a call or send me an email. I look forward to hearing from you soon.
This Blog courtesy of Will Cook, Will Cook Group, Keller Williams Luxury Homes, Palm Springs, CA | BRE # 01879277
© 2017 Will Cook Group. All Rights Reserved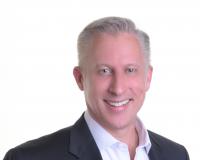 Ranked in the top 1% of all agents valley wide and named one of the Palm Springs Life Top Realtors for 2019, 2020, and 2021; Will is an Associate Broker/Team Leader of the WILL COOK GROUP with Keller ....