What Do Title Companies Do For You In Your Transaction
Many buyers and sellers have been confused about the role that title companies play in real estate transactions. They have three main duties that are extremely important in protecting you as a buyer or a seller.

1. A title company researches your property and reviews the title history. Essentially, this ensures that the person selling the home is the rightful owner. A title search will be conducted as soon as escrow is open, and this initial research will show all liens, claims, and releases on the property. Every claim should end with a release once the property is sold, and if there isn't then that presents an issue.

2. They will also extend the title insurance when someone else takes ownership. Most lenders will require you to purchase a title insurance policy on closing. This protects you from financial loss if there is a dispute or claim on the property later on. Ultimately, this issue could result in you losing the home, and this is what title insurance hopes to prevent.
3. Finally, they assist with the actual closing by recording the deed with the county clerk at your local courthouse. Your escrow agent will collect the invoices and prepare a closing statement which illustrates how every penny is allocated. Then the title agent or representative physically takes your deed to the courthouse to record the closing with the county clerk. Once this is completed, your transaction is closed and recorded.
Typically your Realtor will already have an established relationship with a title company and will be able to point you to someone. Although you may not know much about the title process, it is incredibly important to buying or selling a home.
Buying a home? Click here to perform a full home search

Selling a home? Click here for a FREE Home Price Evaluation
This Blog courtesy of Will Cook, Will Cook Group, Palm Springs, CA
© 2016 Will Cook Group. All Rights Reserved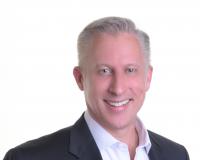 Ranked in the top 1% of all agents valley wide and named one of the Palm Springs Life Top Realtors for 2019, 2020, and 2021; Will is an Associate Broker/Team Leader of the WILL COOK GROUP with Keller ....