What Motivates People To Buy Real Estate
There are three main factors that bring people to the market, and we're going to talk about them each today in detail. Here they are:
1. Location
If someone is relocating to the area and wants to buy a home, that's an important motivator. It's also one of the few factors about a property that you can not change, or have any control over.
2. Market Conditions
When market conditions are tilted so that buyers have more inventory to choose from and sellers are desperate to sell, that's a huge motivating factor.Buyers have the upper hand in a buyer's market, and can get a lower price if conditions are right.People want to get ahead of market appreciation, and if they've been noticing that an area has consistently gone up in value, it will make them eager to pounce on an opportunity to buy there.
3. Financial Benefits
These include things like writing off your mortgage interest on your income taxes and being able to use your home as an investment.It's much smarter to be paying for something that you own, rather than paying rent on something you never will. Before you go out looking for that perfect home, however, we suggest you get a mortgage pre-approval. This way, you'll know exactly what you can afford.
Finally, it's important to analyze your motivating factors and the specifics of why you want to move. It's a good idea to make a must-have/ nice-to-have list, where you can write down things that you require in your new home, and things you would like, but could live without. It's an exercise that doesn't take long, but is well worth it. We recommend keeping the must-have list as short as possible to give yourself better flexibility in finding the perfect place.
If you have any questions for us, don't hesitate to reach out. Give us a call or send us an email, and we'll get right back to you.
For more Tips on Buying and Selling Real Estate, CLICK HERE to look at our Video Blog.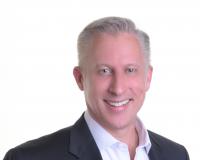 Ranked in the top 1% of all agents valley wide and named one of the Palm Springs Life Top Realtors for 2019, 2020, and 2021; Will is an Associate Broker/Team Leader of the WILL COOK GROUP with Keller ....