What To Consider When Buying A Vacation Rental Property In The Palm Springs Area
There are a fewthings that you'll need to consider when purchasing a vacation rental property in the Palm Springs Area:
1. Location: This is extremely important in real estate. It's crucial to be located in a recognized neighborhood near shopping, golfing, or other tourist type activities.
2. Check with the HOA for minimum rental period: If you're looking at a community with an HOA, they may have minimum rental period of 30 days, which would make it difficult for short term vacation rentals.
3.Consider the number of bedrooms in the home or condo: A three-bedroom/two-bathroom is the most popular configuration in Palm Springs, so if you want to purchase one, you will have a lot of competition. Perhaps try getting a four-bedroom home or a five-bedroom home where you will be able to book more often because you won't have as much competition. A single family home is easier to rent in the off season as well. If you decide to purchase a condo as a vacation rental, it should be in a gated community that allows short term rentals and should be located near the pool preferably with a southern exposure and there should be in-unit laundry.
4. The condition of the property matters: The property should be stocked with linens, dishware, and cooking utensils. All of the appliances should be updated and the home should feature modern amenities like flat screen TVs, internet, sound system, etc. All bedrooms should be designated sleeping areas (no convertible dens) and have king, queen, or twin size beds, no double beds. Offices are not very important in vacation rentals, but a heated pool is a must and spas are highly recommended.
5. Marketing / Property Management: You need professional photography to market your home. The more great pictures, the more times it will get rented. If you choose to work with a management company, they will do the marketing for you, but if you choose to go elsewhere, you'll have to do your own marketing.
This brings me to my next point: the different types of property management:
Self-managed: You own the property and do all of the work to rent it out and manage the property including meeting guests, cleaning and deposit returns.

The house manager model: You do all of the advertising and manage the rentals for the property on a vacation rental by owner website, but someone else is at the physical location who may meet and greet the guests upon arrival and take care of the cleaning and verifying deposit returns once they leave. A house manager typically charges a cleaning fee plus an hourly rate for dealing with any issues that a tenant has during their stay or for managing any maintenance items that may be required.

The vacation agency rental: This is where you own the property but the agency does everything to manage it. They typically charge 25-30% of the revenue plus an annual marketing fee of $375-$595. It's the easiest way to manage a property, but you won't make as much money.
For more information, please go to: http://www.willcookgroup.blogspot.com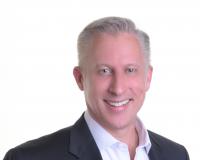 Ranked in the top 1% of all agents valley wide and named one of the Palm Springs Life Top Realtors for 2019, 2020, and 2021; Will is an Associate Broker/Team Leader of the WILL COOK GROUP with Keller ....