What You Need To Know About Indian Leased Land In The Palm Springs Area
A Little History... In 1876, the Pacific Railroad laid tracks between Los Angeles and Yuma, Arizona. The U.S. government deeded the Agua Caliente tribe 52,000 acres throughout the Coachella Valley and 6,700 acres within Palm Springs. The government gave the railroad a checkerboard of every square mile of land for 10 miles on either side of the railroad, while the Agua Caliente got the non- Pacific Railroad owned squares. Therefore,the city of Palm Springs is built on a checkerboard of alternating Indian and non-Indian land.
Some of the best neighborhoods in Palm Springs are on Indian-leased land, and 23,000 Palm Springs residents live on this land right now.When you buy a home on Indian-leased land, it gives you the right to the property for the duration of the lease, which is administered by the Bureau of Indian Affairs.
Mortgages are available on leased land and while some have specific conditions, it's not difficult to get one. Interest rates tend to be the same either way, but if you are buying a home on Indian-leased land, it's recommended you choose a local lender who is familiar with leased land. The price of the lease can be anywhere from $1,800 to $10,000 per year, but having a home on leased-land typically reduces the cost of the home by 20-30% on average compared to homes on fee (you own the land) land.
Once a structure is built on leased land, it can be of no other use to a homeowner. Owning a home on leased land provides the use of the land without the capital outlay, and can provide a far more luxurious home for less money. The property taxes on these homes are based on the purchase price. The leases may include a step-up clause, which would increase the price of the lease periodically in alignment with the cost of living index.
At the end of the lease, since there is no legal restriction preventing the seller from selling, you or your heirs may have the opportunity to purchase if you choose to do so. Most usually just offer a new lease because for the tribe, there would be no financial advantage to taking the land back.
If you have any questions about Indian-leased land, I invite you to give a call to the Bureau of Indian Affairs in Palm Springs, which can be reached at (760) 416-3289.
To learn more Real Estate Related Tips, go to ==> http://willcookgroup.blogspot.com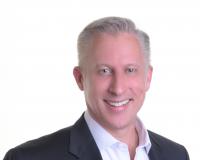 Ranked in the top 1% of all agents valley wide and named one of the Palm Springs Life Top Realtors for 2019, 2020, and 2021; Will is an Associate Broker/Team Leader of the WILL COOK GROUP with Keller ....