When Is Downsizing Appropriate
Here are four clear signs that suggest it might be time for you to downsize into a smaller home:
1. You are approaching retirement. Ever-increasing living expenses, coupled with the fact that we're living longer, means people are looking for ways to reduce their expenses. Reducing or eliminating your mortgage may be one of those expenses.
2. You're worried about maintaining your home. A larger, older home needs a lot of maintenance, in both the long-term and the present.
3. You have a lot of unused space. You may be cleaning rooms that you never use or don't have large parties anymore.
4. For financial opportunities. Palm Springs has enjoyed great appreciation over the last five years. If you've owned your home for more than five years, you've likely realized that appreciation as well. With the added benefit of reducing costs, using the equity in your current home to get a new one where you won't have to make a payment might be smart.
If you have any questions about home pricing or about residential real estate in general, please don't hesitate to give us a call at 760-565-5714.

This Blog courtesy of Will Cook, Will Cook Group, Keller Williams Luxury Homes, Palm Springs, CA |DRE # 01879277
© 2019 Will Cook Group. All Rights Reserved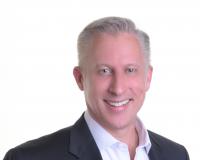 Ranked in the top 1% of all agents valley wide and named one of the Palm Springs Life Top Realtors for 2019, 2020, and 2021; Will is an Associate Broker/Team Leader of the WILL COOK GROUP with Keller ....