When To Make An Offer On A New Listing
Although buying a home is a major decision, you might miss out on the opportunity to make an offer if you wait too long.
It is best to put an offer in as quickly as possible! Make sure you have your pre-approval mortgage letter, conduct research on the neighborhood and market, and find a home you like first.

However, if the home was recently added to the market, the seller may be a little more cautious. If an offer comes in too quickly, they might think their price is too low. Real estate agents have a different approach and think the first offer is usually the best one. The agent can easily sell the home for the highest possible price and assure the seller this offer occurred because of the home's incredible value.




Make a fair proposal based on your research. Researching the area can help you do this since you'll know what other local homes have sold for. Make yourself appealing to the seller. Having good financial credentials and the ability to put 20% down will help you stand out to the seller especially.
An early lowball bid will not get you a bargain! However, waiting won't necessarily get your offer accepted, either. In fast-moving markets, some homes might sell within a week! You might miss out on your dream home.
The only reason to wait to make an offer is if you're unprepared. However, if you are ready, make an offer.

If you any questions about this topic or real estate, I'd be happy to talk about it with you. Please call 760-565-5714.

For other Buyer and Seller Tips, CLICK HERE to go to our Video Blog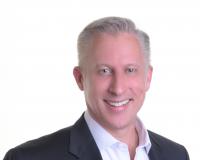 Ranked in the top 1% of all agents valley wide and named one of the Palm Springs Life Top Realtors for 2019, 2020, and 2021; Will is an Associate Broker/Team Leader of the WILL COOK GROUP with Keller ....